LONGBOAT KEY CONDOS FOR SALE
The amazing variety of pricing, location and amenities in the Longboat Key Condos for Sale makes them so appealing. Condominium life in Longboat Key, Florida is the epitome of luxury living combined with the pleasures of island living. Longboat Key is one of Florida's most valued treasures. With an average temperature of 73 degrees throughout the year, and some of the most pristine and beautiful beaches in the world, it is impossible to go wrong in owning and living in a condominium in Longboat Key.

No matter your tastes, you will find a condominium home to your liking. Whether you purchase in Longboat Key with a view of the beautiful Gulf of Mexico, along the waterfront on Sarasota Bay, or overlooking the greens of Longboat Key Club, the area is ideal for the ultimate Florida living experience.
CONDOS FOR SALE IN LONGBOAT KEY

Longboat Key, often thought of as a private island paradise, provides the perfect beach and bay-front settings for your relaxed lifestyle. The sand is a beautiful white and the beach is mostly private although some limited public beach access does exist. Residents enjoy experiencing the panorama of the luxurious residences as well as the peacefulness of the Gulf of Mexico as it caresses the beach. Sunsets on the Gulf are totally awesome. The surrounding waters are home to manatee, dolphins, and a wide variety of fish. Many birds, such as pelicans, osprey and other shorebirds also call the area home. For the athletic at heart, there are wonderful golf and tennis facilities as well as bike paths the length of the Island. Owning one of the condos for sale in Longboat Key will bring you one step closer to this luxurious lifestyle.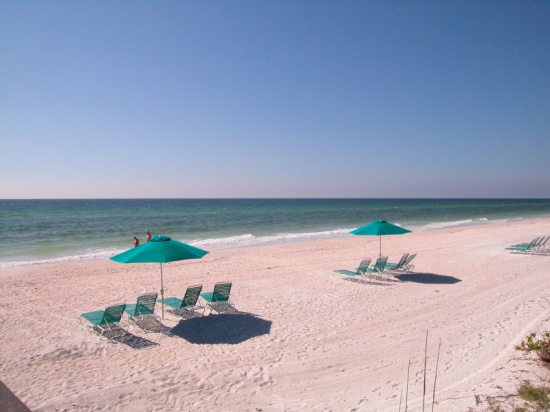 As much an international destination as it is a beloved favorite among visitors and residents from all over the U.S., Longboat Key's span crosses through both Sarasota and Manatee Counties. This magnificent length of shoreline got its first road courtesy of circus magnate John Ringling in 1925. Originally, it extended only from New Pass at the southernmost tip to the Manatee County line, but Ringling envisioned a beautifully landscaped boulevard that would run the full length of the barrier island.

Today's Gulf of Mexico Drive is the magnificently landscaped thoroughfare that Ringling had imagined to run the full length of Longboat Key. It winds past splendid homes and condominiums, lush green-ways and parks, hidden driveways and side streets, yacht basins and captivating stretches of the Gulf of Mexico. Along both sides are discreet shopping plazas—filled with upscale shopping and fine dining—and the emerald shaded fairways that comprise the two championship courses of Longboat Key Club. Owning a Longboat Key Condo for Sale will bring you one step closer to enjoying these amenities day after day.

It is true that Michael still has his English accent, but no matter how you say it, he places his accent on providing the best possible service. Buying a condo can be a traumatic experience and that is why your choice of Realtor is so important. For dedication, integrity, and the best in professional advice coupled with personal friendly service, please let Michael help you find the perfect Longboat Key Condo for Sale. You will be thrilled you did.