1350 Main in Sarasota Florida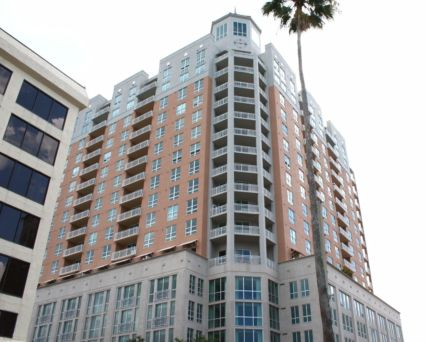 1350 Main offers a delightful expression of new urbanism. Spectacular water views, the finest home appointments and dynamic health and recreation amenities, all wrapped in sophisticated architecture and located in the center of downtown at Palm and Main, the best location in downtown Sarasota.

In addition to its great location, it is known for its amenities which complement and enrich the experience of downtown living.The warm and friendly feeling reflects in the comfortable furnishings, finishes and color palette, which range from neutral to a light Tuscan color. Also important to the overall design is the combination of high-quality fabrics, high ceilings, beautiful artwork and lighting.
Please download my free App by clicking here.

1350 Main Condo Amenities

24 hour Concierge service, enclosed user-friendly parking garage, sixth floor club level with resort style pool and spa, recreation deck with gas BBQ grill, large state-of-the-art health & athletic club, large clubroom, business center with wireless internet service, and guest suite.

There are 134 condo units available at the Condo. Every unit has high ceilings and most units have water views. Pets are allowed. These units range in size from 1 bedroom 1 bath; 2 bedroom 2 bath; and 3 bedroom 2.5 baths and vary from 710 s.f. contemporary lofts to 3375 s.f. Penthouses.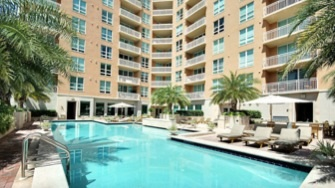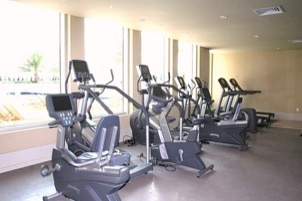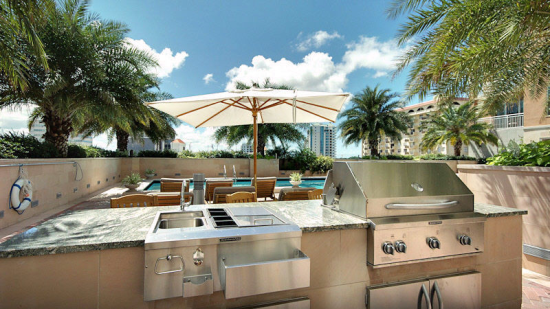 There are also other luxury condominiums in Downtown Sarasota such as "100 Central" and "Plaza at Five Points" both in the center of town, "Sarabande" and "Tesera" overlooking the Marina, or "Grande Riviera " and "La Bellasara" in the waterfront Golden Gate community. Main Street in downtown Sarasota boasts dozens of shops, restaurants and nightclubs. There are many special events throughout the year in Downtown Sarasota including live music, art festivals, motorcycle shows and parades.

Every first Friday of the month the Palm Avenue area features music and entertainment with special presentations in the stores. Another perk of the 1350 Main location is every Saturday from 7 AM to 12 Noon a farmers market is held in downtown Sarasota. Products ranging from orchids to oranges are available. The Saturday market is located on Lemon Avenue at the intersection of Main Street. Some of the available products at the farmers market include artwork, handmade soaps, spices, fresh baked breads and pastries, seafood, coffee, live plants, cut flowers and of course fresh fruits and vegetables.

Downtown Sarasota's Main Street is home to the largest array of dining options in the area, with multiple sushi spots, upscale Italian, Peruvian, Pizza and many more. Whether you want a plate of mussels and fries with a limited-edition American craft-brew, or seared local grouper with a California Sauvignon Blanc, not only does downtown have it readily at hand, you'll probably have to choose between several places. Walk out satisfied from dinner and you'll hear the sounds of music close at hand. Downtown Sarasota's bars and nightclubs make for a lively local music scene, with everything from acoustic jazz to driving rock beats to go with your draft beer or dry martini. If melodic noise isn't your thing, there are also cozy lounges for that after dinner drink, before heading back to your 1350 Main Condominium.



PLEASE CALL ME OR TEXT ME FOR CURRENT AVAILABILITY. 941-504-8018